"WAIT" Get Your Free Copy Of - Start & Grow your Business the Instagram Way - Picture Perfect Profits...
All You Need To Do Is Share On Your Twitter Or Facebook - It's That Easy: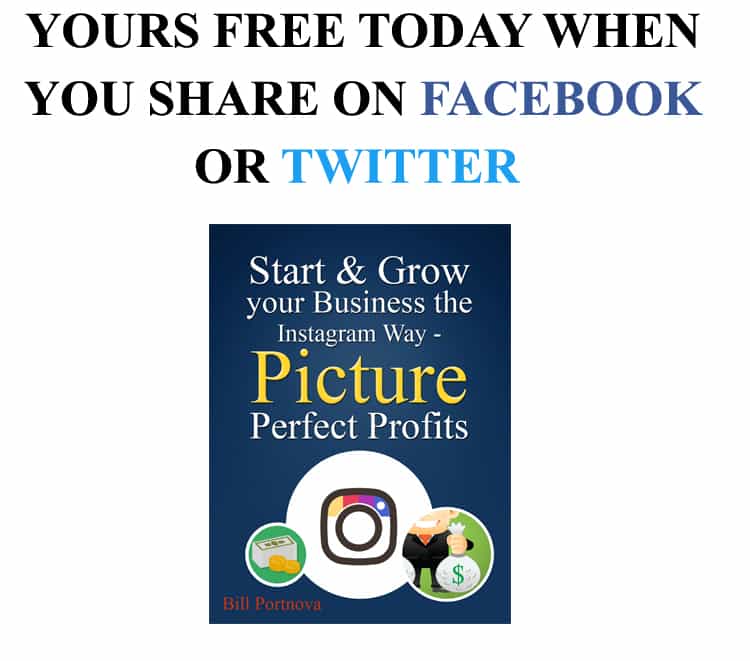 1. Tweeting about us on Twitter.
or
2. Leaving a message on Facebook about us.
Once that's done, verify where you posted it below and you'll instantly receive your free bonus!